Are You Ready for Marriage!
Great, how will it happen if you don't create that impact to attract your Dream Partner...
Introducing our new service...

With Anchor Assistance via video calling from our Studio with you, sitting in the comforts of your home.
FREE
+ Handling Charges
Rs 500/-
extra.(It's like a Free book with paid courier charges)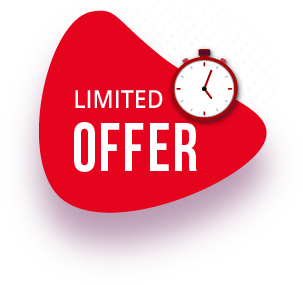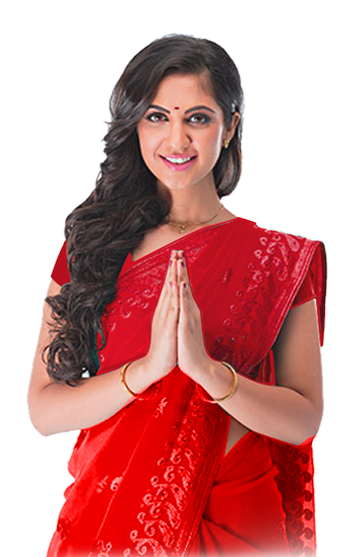 Our New Product Innovation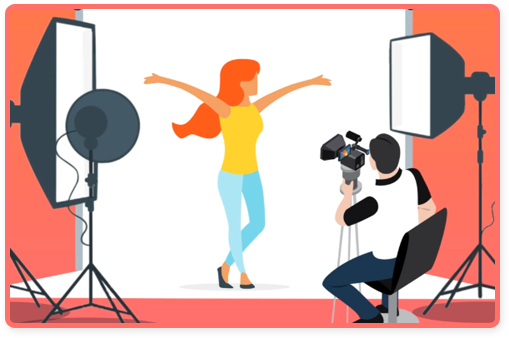 We have introduced this service called Marriage Proposal Video - Shot Online with the help of an anchor, Since most of the users (Would be grooms and Brides ) are unable to make their video or hesitate shooting in front of the camera, Hence They are helped and guided by an anchor and our broadcasting team.
What is Marriage Proposal Video - Shot Online
Why of Marriage Proposal Video - Shot Online
Bring Life to your profile with a "Marriage Proposal Video" to get the Perfect Match by placing it on your Profile Page.
Attract them by letting them watch, understand & analyse your Marriage Proposal Video and only approach if they are serious and genuine.
Share your video through whatsapp, email.
Avoid unnecessary physical visitors & guests while they visit to select you.
No worries, avoid fear of rejection.
Dependency on mediator is reduced.
Both sides can have transparency & Judge on your own rather than depending on others view.
Avoid Embarrassments.
Both parties can watch each other video any no of time before approching.
Save time and money involved in prospect partner selection process by bio data.
Instead of uploading too many snaps, upload one video.
A video is more genuine than a snap.
In 4 Easy Steps...
We will make the video via video call wherever you are (no need to Come Outdoor)
Make a Request For Appointment
Our Anchor Will Assist For Video Creation
Opt for Anchor Placement On- screen or Off-screen or Hybrid
Video Will Be Live in 48 Hours
Why Handling Charges
Handling Process
Customer service team coordinates to you.
Anchor connects to you via our studio on your mobile. (like any interviews being conducted by NEWS channels)
Backend team capture's the Live Recording through broadcasting.
Refined editing done.
Upload your Marriage Proposal Video on your profile page.
Customer service team shares the Marriage Proposal Video with you on whats app & Email
&
Support Team in action
Customer Service Team
IT TEAM
Broadcasting & Recording Teams
Editing Team
Anchor Assistance

Handling Charges

for above work is

Rs.500

+ Video is

Free

.
Catch
There is no Catch, The reasone to make a video with the help of an anchor is
The Most Easiest, since it is a normal interaction with our Anchor.
It Guides Towards Finding the Best Match.
Hesitation & Embracement of facing a Camera & Light is removed.
We are Giving a potiancial Value, with no Charges of Making a Video.
Urgency
Since we are stratup we want give this service for 30 days to all our users, in order to build their confidance & their best utilization. We want our users to understand the utility of this amazing tool in attracting the best match quickly, & start the discussions in finalizing their choice & their by getting married.
Default Safety for Females
Default safety & security measures for Females, since this video includes our anchor along with the female user we will, as it is ensure that this Marriage Proposal Video - Shot Online would neither be downloaded nor misused, under any circumstances.
Guarantee
We have innovated to revolutionize Match - Making process and help all our users to effectively search their best possible match in order to get married and lead a happy life.
Our innovation has been:
Marriage Proposal Video - Shot Online
Video calling without disclosing numbers
Online Parichay Sammelan
Time bound and Password protected link for video sharing
With our new product innovation "Marriage Proposal Video - Shot Online" we guarantee ease, conversion & preparation of oneself towards perfect marriage.
This offer is free with nominal handling charges & valid up to 30 Days
Your video will be made with in 48 working hours of your chosen Preferable date & time.